...but today I DID!!
I've been trying to get myself into the digi stamping scene, and trying to use all of these wonderfully yummy Copics I have been buying...yet once again I lose my motivation. So, I'm trying to boost myself by looking at some really talented ladies do their thing with digital stamps!!
I don't have a lot of room for rubber stamps, so digi stamps appeal to me much more, plus I get the whole instant gratification thing when I want to buy one. ;)
So, in browsing around on the blog of one of my FAVORITE stampers/cardmakers...
AMY
, I see that there are some sneak peaks at the
Some Odd Girl blog
. So, I check them out and decide to post my comments. I'll be the first to admit...I'm usually too lazy to log in so that I can comment, which is something I need to work on because *I* enjoy comments, so I know everyone else does too. My apologies to my blogging friends...
But I digress...
I log back in to the SOG blog and see that I have won a digi stamp!!! I love it!! He's cute, he's adorable, and he's
ROCKIN' KODY
!!
So, go here: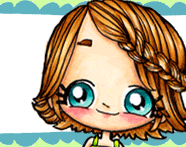 and check them out. The stamps are awesome, and the designers are amazing!!